How to leverage collaborative learning?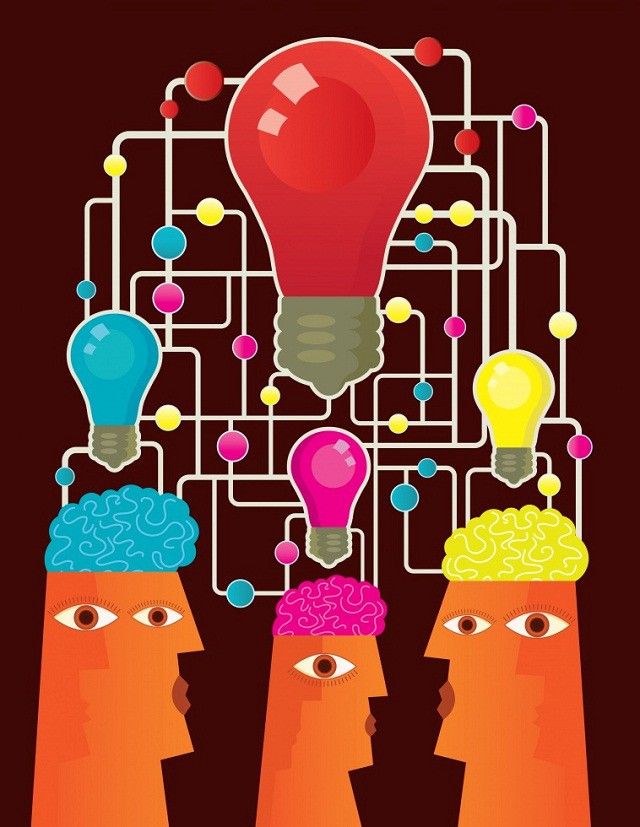 Remember college days? Those last-minute study hangouts where we used to do exam prep with our gang. Damn, Those sessions were productive. We used to learn in 6 hours that 6 months of a semester couldn't teach. But sadly we miss all these setups in the corporate world where technology is evolving at a rapid pace but courses are self-paced, which makes it all the more difficult to collaborate and learn.
During this time even though interests are matching but timing and skills don't. In that case, how should we go about it? How should we find the right group over the internet that sticks to the agenda?
In this article, we will discuss everything Co-Learning Lounge learned and experimented with to make collaborative learning back into the corporate curriculum for better, faster, and more qualitative learning.
Note: All the points and experiences mentioned here are solely based on Co-Learning Lounge's experience and solution building a truly collaborative and contribution driven community. We request readers to share their constructive opinion in the comment so that we can make this guide definitive.
First, let's discuss the problems so that we can understand the solution better.
It is difficult to find the right people online who match the exact frequency.
This generation is facing attention issues and at worst commitment issues.
Let's say you found the right team, now comes the management issues. Need someone who can lead the team and make sure it functions smoothly.
Any sort of project/collaboration needs great planning and execution. This needs whole new project management skills. Something which not everyone has.
Adopting all the right tools and techniques to keep it smooth.
The following steps with Do's and Dont will help you to be better at Collaborative Learning.
📌 Find the right community where such people exist.
Do's:
Make sure the community has a clear vision to help people
Lurk around the community before joining or committing your precious time to it.
Talk to people who are already active in it.
Dont's:
Don't go JUST with a number of community members present in the community.
Don't get tricked by the marketing of the community.
📌 Once you are in the right community then reach out to the right people.
Do's:
Always attend the relevant events(offline/online) where will be more likely to find the right people.
If you have met the person offline then make sure to have a healthy conversation and don't forget to exchange contacts and make sure to connect on social media platforms like LinkedIn or Twitter so that you can still stay in touch.
If you know someone online and if you get a chance to meet him/her offline then don't miss this golden chance.
If you people met online then make sure to check the profile of the person before engaging in the conversation. Mutual interest-based discussion is a good point to start with.
Explore more common interests and figure out if there is a scope for collaboration.
Keep it a two-way street, meaning see what value you can give and what value you can get. Collaboration is all about bartering.
Stay active in the active online forums and relevant social media like LinkedIn, and Twitter, and connect with people who share the same interest and who you follow.
If you read blogs online then you can connect with the author on LinkedIn and Twitter and follow the steps mentioned above to initiate the conversation.
Dont's:
Don't attempt random events just for the sake of networking.
Please do not spam the person ever with any sort of random greeting or forwards. Respect time.
Don't get trapped in any Ponzi scheme. Be extra careful when it comes to hard-earned money.
Don't overlook commitment.
📌 Once you form a team then make sure to set the right expectations from each other.
Do's:
Agree on the final goal/outcome.
Make sure you all preach the same practice. For example, things won't work out if one person wants to learn the concept first before applying Vs another person likes to learn by doing.
Make sure every member is able to put the required time into the collaboration.
Make sure other teammates have the right intention to share knowledge.
Make sure all member connects on an emotional level as well.
Dont's:
Avoid setting false or hyped expectations just to get collaboration done.
📌 Now you have the right team with the right expectation but collaboration can not happen or sustain on autopilot mode meaning either someone or everyone has to make effort to drive it. Consider collaboration as a project. It needs thorough planning before solid execution. So make sure to plan the tasks and then follow up with execution. Random things will lead to random results and collaboration failure.
Do's:
Set realistic deadlines.
Don't mind following up mildly.
Make sure to leverage each other's strengths and complementary skills. For example, if someone is really good and experienced at coding and another person hates it.
Don't forget to unblock each other.
Don't hesitate to work on others' tasks if the person is not available or not able to do it for some reason. What matters is getting work done.
📌 Use tools and techniques at their best.
Do's
Use agile methodology
Use tools like Trello, and Asana to track and manage tasks.
The individual benefits of collaborative learning
Turns to learn into a truly active process
Promotes learning from others' viewpoints
Teaches how to think critically and quickly
Promotes listening to criticism and advice
Develops public speaking and active listening skills
Improves cooperation
If you like what we do and want to know more about our community 👥 then please consider sharing, following, and joining it. It is completely FREE.
Also, don't forget to show your love ❤️ by clapping 👏 for this article and let us know your views 💬 in the comment.
Join here: https://blogs.colearninglounge.com/join-us